#Zero to landfill #no plastic #no palm oil #no foaming agents #no petroleum #no mineral oilss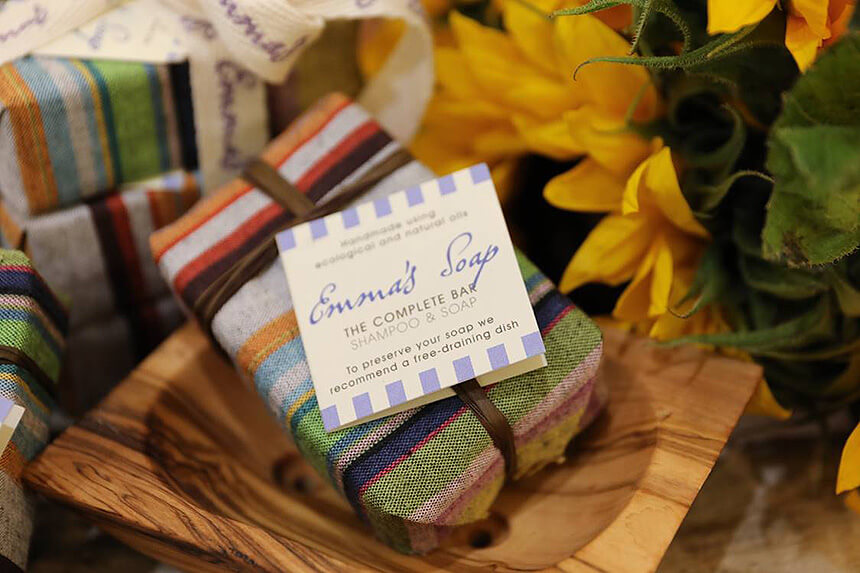 Just soap made from the highest grade natural oils, first pressing, unrefined, Organic Emma's Complete Bar is Shampoo and Soap in one made using unrefined Jojoba oil, this bar nourishes and smooths the scalp and skin, added Organic Cocoa Butter to help condition the hair. With essential oil combination of Lavender, Rosemary and Cedarwood which stimulate the hair follicles. Suitable for a normal skin. The bar has a high percentage coconut oil, than Emma's other bars which allows for plenty of lather. Instructions - lather in hands and apply the lather to hair and body.
The properties of Jojoba Oil the main ingredient
From our sebaceous glands we secrete a waxy matter called sebum. Jojoba oil is structurally and chemically very similar and works in harmony with sebum. The oil works in harmony with sebum, it helps to moisturisers our skin whilst removing sticky buildup of excess oils, keeping our oil levels balanced.
Hair care
Jojoba oil replenishes and moisture and improves texture of hair, it is suggested to use Jojoba oil to condition hair, aid shine, control fizz and well as detangling the hair.
Dandruff and dry scalp benefit from Jojoba oil by controlling the sebum, the oil gets into the hair follicle and cleanses, dissolving sebum build up, unlocking the follicle and helping new hair to grow aided by anti-fungal properties. The vitamins and minerals in Jojoba oil nourishes the skin improving the health of the scalp.
A study from University of Maryland and Medical centre found that Jojoba Oil with a combination of essential oils, Lavender, Rosemary and cedar wood improves hair growth Emma's complete bar contains all these ingredients! "they must have used my bar!"
Entered in the Freefrom Skin Care awards in 2016 and shortlisted, here is a highlight of what the testers had to say about this bar:
"Very easy to use, my hair felt refreshed and squeaky clean, I liked the fact that the product that was natural. Yes I love this product, I would buy it again for a weekend away, Yes loved the quality, and value for money and great double use as well."
"What is truly astonishing is how much body my hair has after it dries & how good the texture is. Superb! Lovely clean smell of herbs which wears off after rinsing. The texture is creamy soap. I have had eczema in my scalp for several years & to my complete surprise it has gone. My hair is normally very fine & badly behaved but now has body & bounce…An absolute gem - I wouldn't change a thing. Enchanting packaging & astonishing value for money!"
"My hair looked shinier and usual, and my scalp, which tends to be a little itchy, felt calmer and less itchy than usual."
"This is supposed to be a gentle soap for the hair and it definitely ticks that box. It cleansed the hair very well, leaving it non greasy but not at all dry. Lovely natural herbal fragrance, with a hint of lavender, but not overpowering levels. I loved the rich lather that this soap produced. My scalp definitely felt a lot less irritated and itchy than it tends to be over time. sYes, in general this product exceeded my expectations, as it cleansed hair well, left my scalp more comfortable than usual and made my hair shiny. I would definitely buy it to use on my body."
"I used it when I was in the bath, to wash my hair. I wet my hair first and then rubbed the bar onto my head. It lathered up very easily without much effort. It was a smooth silky lather and really good for a natural product, without any Sodium Lauryl Sulfate. It left my hair feeling really clean and seemed to remove hair products like hairspray. It left my hair feeling like it had, had a good wash and didn't leave any film on it. It left my scalp feeling fresh and cleansed."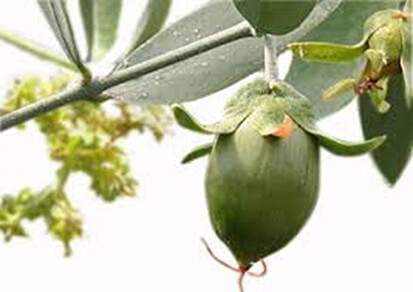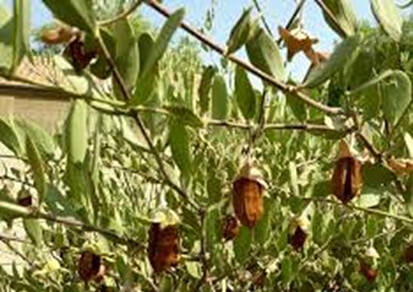 Psoriasis
What is It in a nutshell
Psoriasis is a skin condition that causes red, flaky, crusty patches of skin covered with silvery scales. It is caused by an increase of cell production, healthy skin sheds and reproduced skin cells every 28 days, a person suffering from psoriasis regenerate cells every 3 to 7 days, creating a build up of dead skin.
There's no cure for psoriasis, however a range of treatments can improve symptoms and the appearance of the skin. Increase of Vitamin D and exposing the skin to the sun have been proven to help.
It is thought (although much research still needs to be carried out) that psoriasis is related to the bodies immune system not functioning fully. It is therefore suggested that one suffering from this condition should treat the entire body holistically.
Psoriasis is a long-lasting (chronic) disease that usually involves periods when one has no symptoms or mild symptoms, followed by periods when symptoms are much more severe. Working out Triggers is also a key to reducing attacks.
How can Emma's Soap help?
The ingredients and their properties: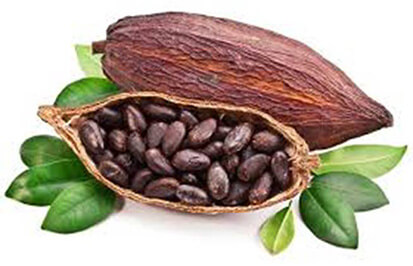 Jojoba oil clears sebum and dead cell build up by penetrating into the skin, allowing any debris to be washed of easily. The anti-inflammatory properties sooth the skin reducing redness and itching, with Vitamin E and B complex both antioxidant have been shown to help fight off free radicals and cell damage, great for maintaining hormone balance, this oil may bring favourable immunological changes. It has been shown to aid suffers of seborrheic dermatitis, dandruff and Psoriasis, conditions characterised by dry itchy patches ease the itching.
Cocoa Butter has wonderful soothing and emollient properties which may ease the itching.
New out from Emma's Soap May 2018
Whilst Emma's Shampoo bar has all the ingredients and properties that could help psoriasis, it has been designed as a shampoo. Therefore Emma has taken the recipe and adapted it to be a bar of soap that may help psoriasis sufferers
The ingredients:
Sodium olivate (Extra Virgin Olive oil), Aqua (Water), Sodium sweetalmondate (Sweet almond oil), Sodium cocoate (Organic Coconut oil), Saponified (Jojoba oil), Cera alba (Beeswax), Glycerine
The Key is to use the best quality ingredients available, Extra Virgin - first pressing, unrefined - no bleach, Organic, cold processed - no chemical extraction.
Extra Virgin Olive oil - thanks to its high fatty acid content and vitamin E, extra virgin olive oil is good for dehydrated skin, helps soften dead skin, making it easier to remove dread cells.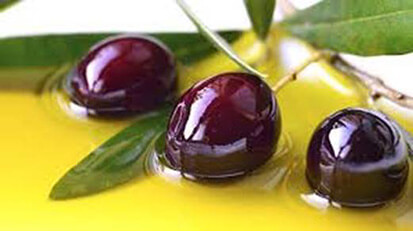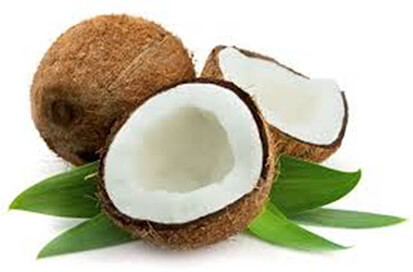 Extra Virgin Organic Coconut Oil - Coconut oil can help to hold moisture, rehydrating healthy the skin, loosening psoriasis scales.
With an essential oil combination that aromatherapy properties have been shown to aid Psoriasis sufferers.
Here are a few enquiries about Psoriasis
Hi Emma,
I ordered two bars of soap in October and you kindly sent me three as you said the web site had charged too much postage. I would like to get more now and wonder what you would suggest for psoriasis. I have it on my hands, knees and back mainly and I want to cut out as much of the steroid type creams as I can.
Many thanks,
Alistair.
Hello Alistair
December 2016
For psoriasis I would suggest 'The Complete Bar' whilst it has been designed to be shampoo and soap, all the ingredients to assist with the uncomfortable condition psoriasis.
I was given some of your lovely soaps for Christmas and I am so glad to have found you again. I don't know whether you remember but my Mum and I used to buy your soaps when you used to come to Bampton and Ialso use to e-mail you with an order

I would like to place an order of soaps again if that is ok but would like you to tell me what ones would be best as my Mum in Law has Psoriasis and my Mum has Eczema , as for me well I like all of them especially the fragrance ones, I used to like your lavender soap and the rose so anything like that. Look forward to hearing from you
Sarah
January 2016
I wondered if you could help me with my choice of soap!!
My daughter bought me a bar at Exeter Christmas market, she picked one for eczema but the lady there checked that she had bought the right one, she told her that it was for me and that I have psoriasis. The lady then gave her another one that I have been using and I have to say it has worked amazingly well on my body, it now feels smooth and the large red areas have nearly gone.
Having just looked at you site I would guess that I have one with jojoba in so can I choose any with that ingredient in or is there a specific one that I should use?
I am going to have a good look at your lovely site as it looks so tempting to buy some lovely presents.
Many thanks and by the way my daughter said that the lady was lovely on the stall.
Diane
Feb 2017
Answer
Hello Diane
Thank you for your email, I am please the soap is giving you some comfort. I would have asked your daughter if she was buying the avocado soap for an eczema suffer, just incase and on this occasion it appears to have the the correct question.
Avocado oil regenerates skin cells, which is not what a psoriasis suffered wants. My shampoo bar, called 'The complete Bar' is designed to be just that shampoo and soap, able to use on the entire body. Made with Jojoba oil that cleanses the cells and helps flush out the debris.
Reply
That's great thank you for your help, I'll get some ordered straight away.
regards
Diane