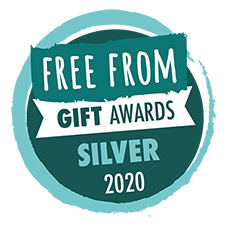 Eco & Green Brand, Emma picks up Silver in the free From Gift Awards 2020
Judges' Assessment: Lots of little careful details were noted which are sustainable and ethical... bars are wrapped in organic Fair-trade cotton... sustainable olive-wood soap dish... ramie washcloth in crocheted nettle... gift box of 76% recycled card / 24% FCS-certified... all packaging can be reused or composted... a bamboo massage brush with coconut bristles... environmental sustainability seems to underpin every choice made by this brand, and it comes through clearly in their products.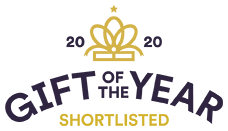 Emma's Soap was shortlisted in 3 categories for Gift of the Year! The Complete Bar - in 'Design and craft' as well as 'Ethical Gift' and the entire range of soap!... in Beauty Bath & Spa, Design & Craft & Ethical Gift!