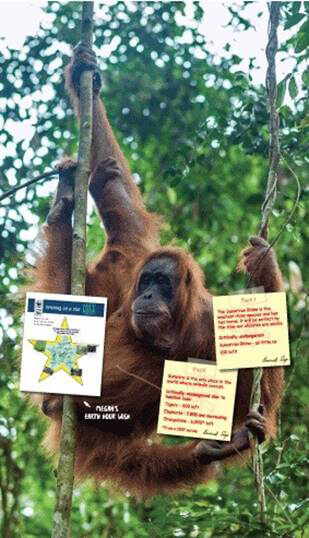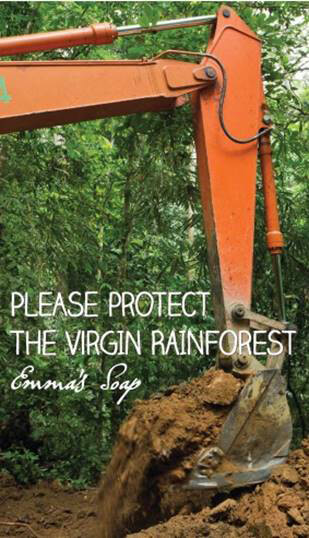 PALM OIL - MORE FACTS ABOUT THIS OIL
This controversial crop, that is in everything from cosmetics, food to engine lubrication.
WHAT IS SO GOOD ABOUT PALM OIL?
It's a valuable economic crop, with 1.5 million (estimated) small farmers growing it in Indonesia, due to the potential high income growing the crop has replaced traditional practices. Cash economy has resulted in improved infrastructure, with better access to schools and health facilities. Palm oil is the most profitable land use in the tropics, its income contributes to economic growth and the alleviation of rural poverty.
Unrefined palm oil contains 50% saturated, 40% monounsaturated, 10% polyunsaturated fats, a variety of nutrients including Vitamin A, E and antioxidants. It can be used to treat vitamin A deficiency and hydrate famine victims in developing countries.
NEGATIVE SIDE TO PALM OIL
Land Taken
Reports up until 2012 show land has been taken without consultation or compensation from indigenous people, in Papua New Guinea, Colombia, Indonesia, Malaysian state Sabah and on the island of Borneo, Sarawak and Kailmantan, which has led directly to conflict. Palm Oil companies have been reported to use force to acquire the land. Yet the Roundtable on Sustainable Palm oil (RSPO) set a date, Certified Sustainable Palm Oil (CSPO) comes from plantations that were established on land cleared before 2005.
Greenhouse Emmission
The plantations replace virgin rainforest, home to thousands of animals now endangered and on the brink of extinction. Cutting down the forest and clearing the land emits enormous damaging irrevocable carbon emissions into the atmosphere, accounting for 10% of manmade CO2 emissions.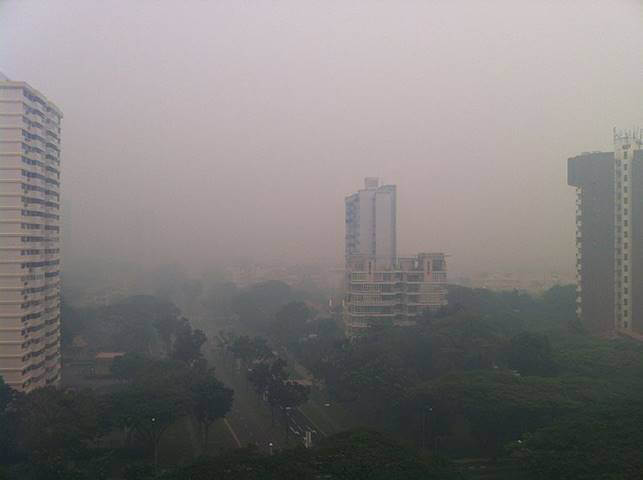 This is what smog looks like...
SOME FACTS ABOUT SLASH & BURN
forest fires and the smog caused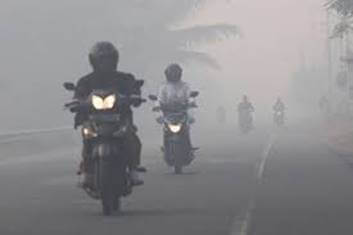 In 2015 the Indonesian government declared a state of emergency due to the smog from 'Slash and Burn' a method of clearing vegetation for Palm Oil. These forest fires, an illegal practise often spread out of control and into protected forested areas. The fires produce a dense smog effecting the population over hundreds of kilometres as far as Thailand and the Philippines. More than 28 million people in Indonesia were effected and 140,000 reported respiratory illness. Respiratory infection, pneumonia, skin irritation, eye irritation were some of the many complaints and illnesses.
Schools were closed for days effecting 4 million students in Indonesia, Malaysia and Singapore. It was reported that the pollution cost to South East Asia was $47 billion US dollars.
In 2016 Indonesian government made 454 arrests in connection with forest fires, Sago a plantation company was fined $81 million US dollars. The fires caused smog so bad it led once again to school closures as well as air and sea traffic disruptions. Once again the country went into a state of emergency, with reports of 100,000 deaths caused from respiratory illnesses.
Peat fires are the most difficult to put out, burning underground springing up in other places months later.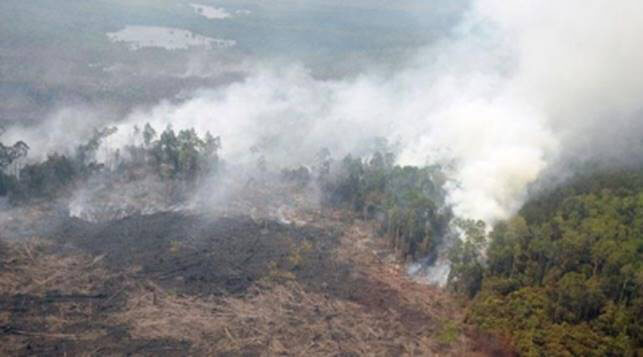 Forest Fires July 2017
Five provinces in Indonesia are on emergency alert for the spread of forest fires
Indonesia is still grappling with the problem of intentional land burning forest fires bring, caused by culprits purposely using fire as an easy cheap method to clear the land, over the past week there has been two arrests.
HUMAN RIGHTS
Following investigations by Amnesty International there are reports that the adult workers have high targets, which need to be meet to earn a days pay, either work until the target is achieved or take a pay cut, many children as young as 8 work after school (some have given up on school) to help their parents keep their jobs, with woman earning as little as $2.50 per day. Subjecting adults and their children to long hours, heavy lifting, hazarded environment with out safety equipment and exposure to chemicals. These reports come from RSPO plantations, supposedly Sustainable Palm Oil.
WATER POLLUTION
The good news is Palm Oil plantations need little pesticides or fertilisers once the plant has established, only nitrogen, phosphorus and potassium are regularly applied to palm fruit trees, however this produces sediment and harmful substances which exiting via streams run through the plantations and ultimately end up in the fresh water ways.
Also for every metric tonne of Palm Oil produces, 2.5 metric tonnes of liquid waste is also produced. This sludge was disposed of through the river systems up until recently, now it has to be processed in ponds where anaerobic digestion can take place.
JUST A THOUGHT
We can all make an effort and try not to contribute to the mass destruction Palm Oil plantations have upon our environment.
The difficulty if consuming Palm Oil products is knowing where the Palm Oil you has come from, with out a proper tracking system from product to refinery to plantation (and there isn't one) it is impossible to be certain that the Palm oil consumed has not had any effect on Air or Water pollution, Human and animal welfare.
DID YOU KNOW?
Norway contributed 1 billion dollars in May 2010 to help make a transition to sustainable forestry. Consequently Indonesia announced a 2 year suspension on new agreements to clear natural forest and peatland!
Well done Norway, pay attention world.
HERE I WHAT SOME OF MY CLIENTS THINK:
Hi Emma,
In my hunt to buy affordable palm oil free soap I came across your website (google does work!) and wanted to ask if you have any stockists in Scotland? I can of course buy from your website but thought I would ask if there is a local shop anywhere near Aberdeen. Great business and reading your web site was quite inspirational! I would love to chuck my job in the Chemicals Regulatory Industry and make soap. I stopped using shower gels years ago as a way to reduce my plastic use but the the palm oil issue was unavoidable, especially after visiting Borneo and seeing the plantations. I look forward to trying your soaps and enjoyed reading your website - it is well laid and really shares your mission - I felt as thought I was reading thoughts from a kindred spirit. Also - any tips on bee keeping! My partner and I are mad to try it! :)
All the best,
Jemma
June 2016
Hello Emma
Thanks for your lovely email today, your message today was so chirpy and uplifting.
The reason I first did an internet search for naturally made soap was to source products that were kind to the environment. There is never any excuse for any manufacturer to use ingredients that may directly or indirectly cause suffering to any living creature. So your ethos is to be admired and encouraged.
Best wishes Marie
March 2016
Thank you for my order, Emma, it arrived safely today. I am delighted with my purchases and some of your beautiful soap is in use already. I am so glad to have found you! I love the raffia ties and, in fact, your whole ethos in manufacture and presentation. I have put through another order.
Ena
January 2017
I love the ethos of the brand - made in England, handmade, no palm oil, parabens, fair trade etc - what more can you want!? Lovely simple list of pure, recognisable ingredients.
So pleased to have found your soap at Dart's farm shop near Topsham today. It's gorgeous. Really appreciate NO PALM OIL plus just about everything else about this product. Thank you. Loving the soap. Keep up the good work.
Jan 2017