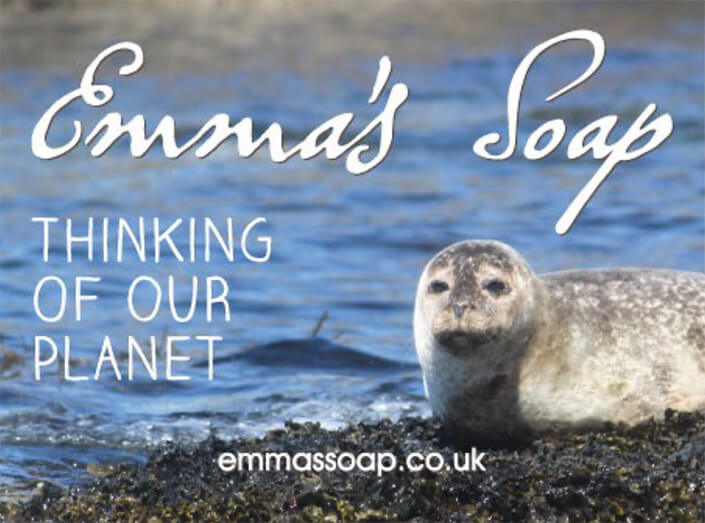 The Ecological benefits
of using Emma's Soap
In the ingredients of the soap.
In the packaging, it is recyclable, reusable and compostable.
In the manufacturing base.
In the waste policy both manufacturing and the end user the consumer.
In transportation and delivery.
Oils purchased from UK supplier are: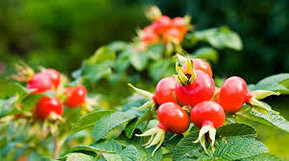 Organic Rosehip Oil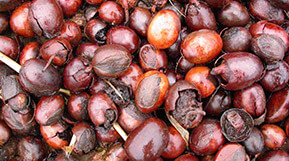 Organic Shea Butter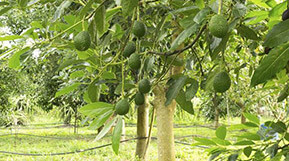 Unrefined Avocado Oil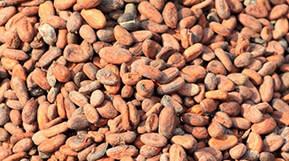 Organic Cocoa Butter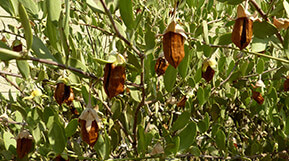 Organic Jojoba Oil
Emma's Soap Environmental Policy
Good truly honest green credentials
Honesty Policy
Emma's Soap endeavours to ensure that every business decision made from manufacturing, waste, deliveries, are made with an environmentally sustainable conscience. All products are from ethical sustainable sources, considering the World environment, animal welfare, workers rights and their health and safety from ingredients to packaging.
What/who is Emma's Soap?
A small soap manufacturer based in Britain, Emma's Soap is all hand made using ecological and natural oils, the finest grade, extra virgin, first pressing, Organic and unrefined. Nothing else is added, no petroleum or mineral oils, no artificial fragrances or colours no preservatives and No Palm Oil. Just a bar of soap made from oils and butters. Wrapped in Organic fair trade cotton, a reusable packaging. Emma's Soap is presented with zero to landfill waste as all the packaging can be reused, recycled or composted. And the soap is good for your skin too, shortlisted in the FreeFrom Skincare Awards 2016 and 2017 and Gift of the Year 2020.
In the ingredients:
All oils and butters used in Emma's Soap are from UK based suppliers, although regrettably most materials used are not grown in the UK. All oils are from a cold press process avoiding chemical base solvents for extraction purposes. Where possible oils and butters are organic and always unrefined (without bleach). Emma uses the beeswax from her own hives and that of a local small holder bee keeper, sustainable wax obtained by working in harmony with the bees.
Emma's Policy is to ensure only the best grade of oil, butter and wax is used in the manufacturing of the soap, which out causing harm to the planet, giving the end user a high grade product that is truly natural, that you want to put on your skin.
Emma chooses to use extra virgin olive oil, which is a renewable product. 45/50% of her soap is made of the extra virgin olive oil because it is pure, full of anti-oxidants and vitamin E. The cosmetic industry tends to use olive pomace oil; this is not a pure product, as the extraction involves the use of high temperatures and petrochemical solvents such as hexane.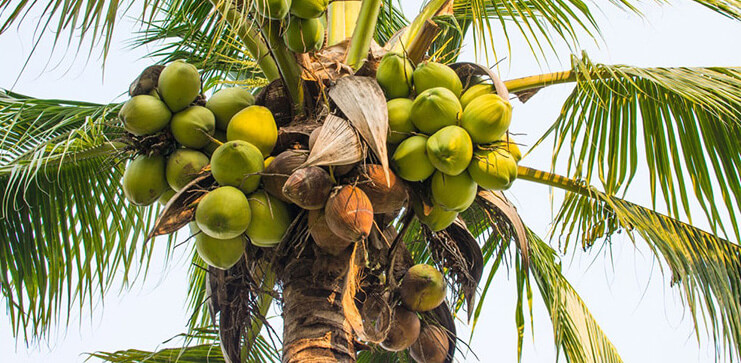 Emma imports her Extra Virgin Olive oil directly from the growers in Spain, she also imports her Organic Extra Virgin Coconut oil direct from the growers in Sri Lanker
In transportation and delivery:
Emma endeavours to minimise the number of journeys made, with all deliveries made within existing routes and their timings. When delivery is not environmentally and financially viable alternatives i.e. courier and postal services are used.
In the manufacturing base:
Emma's Soap manufacturing premises is upcycled repurposed shipping containers, lightweight, highly insulated, airtight buildings, requiring minimal heating, with natural ventilation, maximising solar gain.
Current electricity provider is Ecotricity, the site has PV panels feeding back to the grid. All light fittings for the manufacturing site are low energy.
The energy load is kept to a minimum through the extensive use of insulation whilst maximising efficiency of the production line.
All drying racks and soap storage containers have been salvaged, up-cycled and repurposed.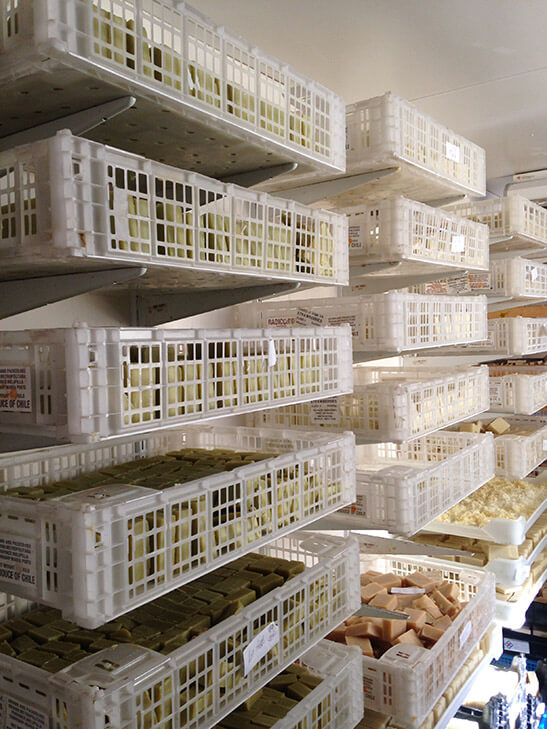 Waste Policy
Manufacturing:
Emma manages her manufacturing to minimise electricity use by efficiently integrating batches to harvest and reuse heat.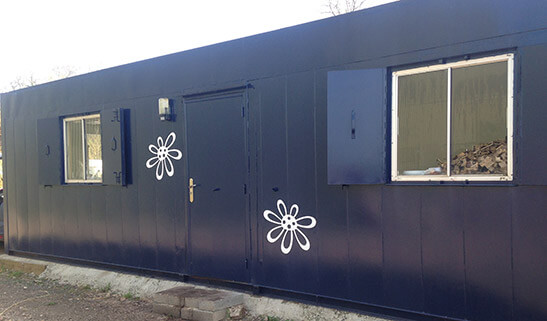 Emma tries to minimise waste with consideration to all materials. All cardboard is reused and recycled. Waste paper is made into paper bricks and then used as fuel. Oil containers are reused, with drums being upscaled into water butts, plant pots and incinerators or recycled through appropriate waste stream. Each base oil has its own decanting/pouring container to minimise washing up and water waste.
When mixed the soap is poured into a mould. Once it has formed a solid block, it is cut into loaves and then into bars, all the ends and misshapen bars are sold as 'Off Cuts" or 'Sud" standard bars. All scraps and shavings are grated into soap flakes for Emma's laundry Soap.
Minimal fabric waste occurs due to precision cutting for the soap bars and smaller guest soaps, any waste is used as fill packaging. Raffia ends are collected and also used as fill packaging.
Packaging received from suppliers is reused when sending out goods.
"As a result Emma has very little if any landfill waste."
How much Landfill?
Unprocessed waste - shrink wrap from pallet deliveries, bottle tops, plastic bags that contain sodium hydroxide. These bags cannot be re-used for health and safety reasons. This waste is disposed of via Devon Contact waste who have a zero to landfill policy where upon waste is incinerated to make electricity. For more details about Emma's Waste policy with regard to the packaging and the consumer see our zero waste statement.
In transportation and delivery:
>Emma endeavours to minimise the number of journeys made, with all deliveries made within existing routes and their timings; When delivery is not environmentally and financially viable alternative Courier and postal services are used.